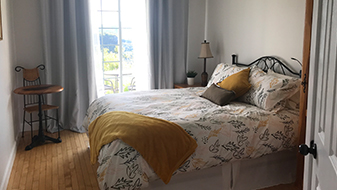 Our rooms were designed to offer to our guests comfort and intimacy. One finds there a private bathroom, a "Queen bed", a wooden floor,a large patio door and a private balcony giving on the garden of flowers.
---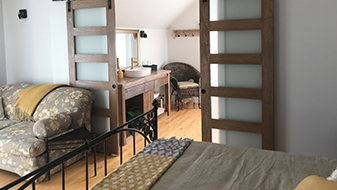 For our guests who prefer large spaces, a suite of 60 square meters (18' x 32') offering a King bed, air conditionning, a refrigerator, a bathroom and a large balcony. Another water room is available nearby.
---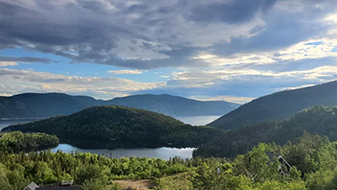 In all rooms you will have a spectacular view of the Saguenay Fjord, on the lake of l'Anse-a-l'Eau, on the St. Lawrence River, on the flower garden and mountains.
---